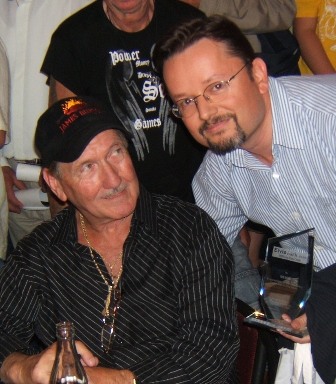 We Met TCB Band In Paris
If someone asks an Elvis fan "who would like to meet mostly in Elvis world?", probably the majority would answer "TCB Band". We met the legendary musicians, who accompanied Elvis on stage for many years, in Paris. "Elvis My Happines (EMH)", the biggest fan club of France, organized two concerts and Esra Bosna who lives in Paris and is also our member, informed about it and we flied just to meet them. We attended the concert, had the pleasure to give them a plaque of our fan club. We invited them to our country and they signed the book "Elvis a Paris" for us. We also searched for the footsteps of Elvis who visited Paris several times during his military service.

We will publish the whole story very soon...

Pictures...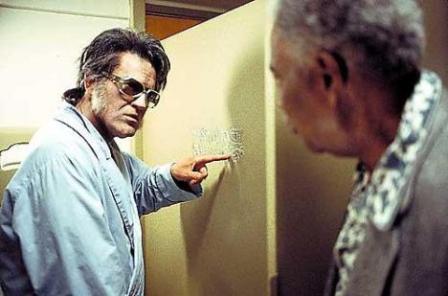 Bubba Ho-Tep In Turkish Theaters
Many members and others asked our opinion about Bubba Ho-Tep when it was shown in theaters during last months. So, we wrote a short review in Turkish and now we'd better mention it here. First of all, we have to say we did not like it so much. Of course, this is our opinion and we show respect to the ones who liked it.
To see the king in a miserable way (he can hardly walk) and the negative messages given about him between the lines made us think that way. We do not find the scenario so interesting, maybe just because we got used to many theories about him. On the other hand, Campbell is rather succesful acting as Elvis. It is clearly a low-budget film and we think it is a new habit to say "this is something cult" in order to sell low quality. Many people criticize Elvis' movies in the 60's, but considering the new films (featuring Kim Basinger, Kevin Costner and many more), one can say even his worst film is better than most of them.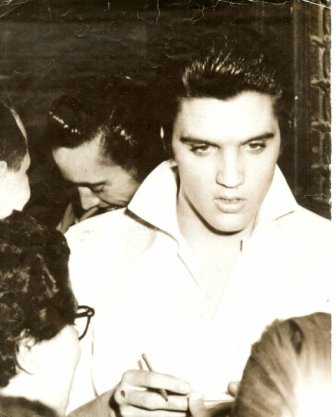 Chloe Lietzke, who saw Elvis in concert in 1956, sent us her story and the picture above and we'd like to publish them here. We thank her very much.
(Dear Korkmaz,
Here is my story. You may publish it any time... I don't have any pictures from 1956, but pictures of Elvis from the local Newspaper and of my 1956 ticket stub can be found in the book "Elvis Now, Ours Forever" by Sue McCasland and Bob Olmetti. -Chloe Lietzke)

MY ELVIS STORY
In 1956 when I was 14, I heard all those songs on the radio by Elvis that RCA released and I was attracted to them because they were so different from the slow, easy listening music that predominated the country at the time. Yes, "Rock Around the Clock" by Bill Haley and "Dance with Me, Henry" were on the top twenty list and the jukeboxes, and I liked them, but there was something about Elvis that was special. Then when I saw his picture, wow, I was in love! I saw an ad in the Orlando Sentinal newapaper that Elvis was coming to town for a show, August 8, 1956 at 8:00 PM. I didn't normally go to live shows, but there was no doubt about this one. I immediately bought a ticket--the cheapest one, $1.25--but when I found out that the $1.75 ticket would allow me to possibly sit in the front row, and I was getting more excited about it as the time drew near, I went down and exchanged it, even though "NO REFUNDS" was clearly printed on the ticket.

A crowd of about 50 people was gathered at the door to the municipal auditorium when my dad dropped me off at 6:00 at my insistance. At 7:00 a man announced that the $1.75 ticket holders woould be allowed in first. Past the ticket taker, I ran and was pushed toward the front. I saw one empty seat in the middle of the fifth row (I counted later) and I screamed, "Is that sate saved?" My mind was disfunctional in my excitement. No one paid any attention to me, so I made my way to it.

We were chanting, "We want Elvis!" and the girls in the front rows started moving their chairs forward. The same man came on stage and said that the show would not go on until the chairs were moved back. The girls complied, but the rows were not as straight as they were originally. There were a few opening acts, and we kept screaming, "We want Elvis!" The same man came out again and admonished us. Then ELVIS walked on to our screaming delight! He started singing, "Well, Be Bop a Lula..." That was a song that had just been released by Gene Vincent with the same echoing sound as Elvis. Then he laughed, "Huh!" and said, "Oops, wrong song!" We screamed. Then he started "Heartbreak Hotel." We screamed.

I remember staring at his smooth face. I remember staring at three small steps on the side leading up to the stage and thinking I could skip right up them to Elvis, but a guard stood beside the open door nearby. My memory of what Elvis did was blanked out by my rapturous feelings until 1978 when I got a video tape of his TV appearances and played it frame by frame. For days after the show I wanted time to stand still, because every day that went by, I was further from Elvis. Needless to say, I had become a lifelong fan.

Chloe Lietzke
(9 April '06)


New Site From Turkish Fan
Cihan Güvercin, a Turkish Elvis fan has opened a new internet site called ElvisPlay.com. The site mostly concentrated on Elvis chords and lyrics. Some parts of the site are still under construction. Soon, we think, it might be an interesting site. We wish him luck... (you can reach the site by clicking the banner above)
(15 March '06)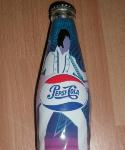 Pepsi Bottles with Elvis
Pepsi in Turkey has a campaign called "Music Collection" and you can get the melody to your mobile phone if you send a SMS message to a given number. Pepsi also released some bottles with the images of some singing stars on them for every decade. For the 50s they have chosen Elvis and the song "Love Me Tender". Unfortunately, they have mixed up the decades and printed an Elvis image from 70s on the bottles. Still it can be an interesting souvenier for Elvis Fans.

All Elvis VCDs
Maybe realizing that there are many Elvis fans in our country, in the last three years, the companies that imported the DVDs of Elvis movies, decided to release the VCDs, too. They are all dubbed into Turkish and some of them also have the Turkish titles. The back sides are written in Turkish, too and two picture-CDs are in every package. There are eight Elvis films and Lilo and Stitch, which contains Elvis songs, to be obtained from the shops.
1-Easy Come, Easy Go
2-Acapulco Eðlencesi (Fun in Acapulco)
3-Paradise, Hawaiian Style
4-Roustabout
5-Blue Hawaii
6-Frankie ve Johhny (Frankie and Johnny)
7-Tatlý Naðmeler (GI Blues)
8- Girls! Girls! Girls!
9-Lilo ve Stiç (Lilo and Stitch)


(26/01/06)
Some New CD's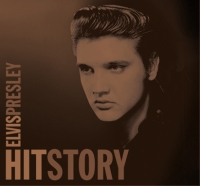 As said before, nowadays more Elvis' items can be seen in our country. Unfortunately, most of them are for the new beginners but not for the hardcore fans. Still, it is good to see them at the music shops.

Among them, the package called Hitstory contains the albums 30 Hits, Second To None and a third CD with songs below:
CD 3:

Blue Moon - 1956
Mystery Train – 1957
Rip It Up – 1957
Got A Lot O Livin' To Do – 1957
Trying To Get To You – 1957
Lawdy, Miss Clawdy – 1957
Paralysed – 1957
Party – 1957
I'm Left Your Right She's Gone - 1958
The Girl Of My Best Friend – 1960
Wild In The Country – 1961
One broken Heart For Sale – 1963
Kiss Me Quick – 1963
Kissin' Cousins – 1964
Such A Night – 1964
Ain't That Loving You Baby – 1964
Tell Me Why – 1965
Frankie And Johnny – 1966
All That I Am – 1966
Guitar Man – 1968
US Male – 1968
I've Lost You – 1970
There Goes My Everything – 1970
Rags To Riches – 1971
I Just Can't Help Believin' – 1971
Until It's Time For You To Go – 1972
My Boy – 1974
Suspicion – 1977
My Way – 1977
It's Only Love – 1980
Are You Lonesome Tonight (laughing version) 1982 Special Bonus Track


Elvis' first two albums released in 1956 'Elvis Presley' ve 'Elvis' can be found as a two-CD package. The CD of the first album was released in Turkey in 1999.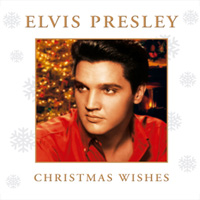 Elvis' Gospel and Christmas albums usually are imported to Turkey. Lately 'Christmas Wishes' is here. Although such albums are traded with budget-price abroad, Turkish buyers have to pay full-price...

Track listing :

1. Santa Claus Is Back In Town
2. White Christmas
3. Silent Night
4. Silver Bells
5. It Wont Seem Like Christmas (Without You)
6. The First Noel
7. Crying In The Chapel
8. O Come, All Ye Faithful
9. In My Father's House
10. O Little Town Of Bethlehem
11. Amazing Grace
12. How Great Thou Art
13. An Evening Prayer
14. His Hand In Mine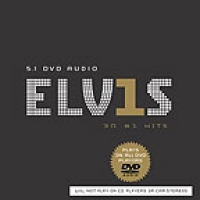 Another one of these items is the DVD version of Elvis 30 Hits which can be heard only on a DVD Player. There are some alternative songs that cannot be found on the original CD...



(25 Dec. 05)
New Elvis CD
An Elvis CD called "The Early Recordings" can be bought in our country. "Going For A Song" (UK) is the label and it contains some songs of the "Sun Era". There are 13 songs in the album and it is rather cheap. Fans who like the early recordings of the King can be satisfied with the CD. Besides, the ones who got used to listen to "Tomorrow Night" only from "For Everyone", i.e. with vocal and instrument overdubbing, can find the original version interesting. The artwork of the album is not so nice. The same picture is inside and on the disc, and there are no liner notes at all.

1.That's All Right
2.Blue Moon Of Kentucky
3.I Don't Care If The Sun Don't Shine
4.Good Rockin' Tonight
5.Milkcow Blues Boogie
6.You're A Heartbreaker
7.I'm Left, You're Right, She's Gone
8.I love You because
9.Blue Moon
10.I'll Never Let You Go
11.Just Because
12.Tomorrow Night
13.Harbour Lights



(27Nov.2005)

Our Site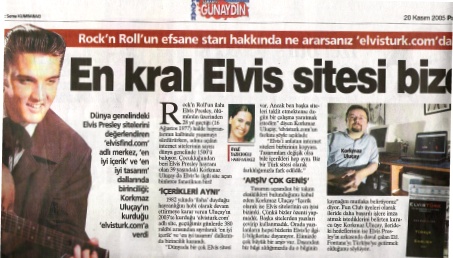 A reporter from one of the biggest newspapers of Turkey called our president and made an interview about the fan club and our site. This was published on Monday (20th Nov.) and it caused that we welcomed thousands of visitors. Many people called and said congratulations. To the reporter we said that we do not imitate, we try to express our own way. Of course, the most important thing is to maintain Elvis' memory.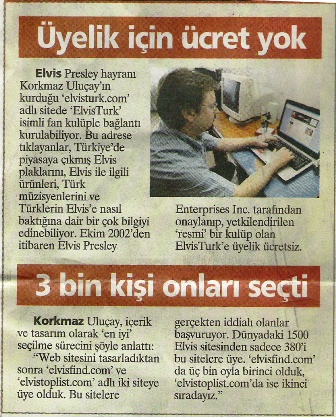 (20 Nov. 2005)
New Books
Finally we can buy the book called "Elvis by the Presleys" after the DVD and CD released with the same name. Just like the other items, this contains many never seen before pictures and some memories that would be welcomed by the Elvis fans...Maybe the most important book imported is "Elvis Day by Day" written by Guralnick ve Jorgensen...It is a real treasure to hardcore fans because of the knowledge inside...
Another one is "The Rough Guide To Elvis" written Paul Simpson and covers many subjects from King's life story till his movies...It can be considered as a successful study...The last one is Pamela Clarke Keogh's "Elvis Presley - The Man. The Life. The Legend." Maybe it doesn't give something new to the Elvis experts but still can be interesting to read...We saw them in Ýstanbul and must say they are expensive.
(11 September 2005)
----------------------------------------------------------------------------------------
New DVDs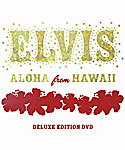 In the recent days, we are able to see more Elvis' items in our country. Maybe our activities are effective somehow. Five DVDs are seen on the market. The most important one, we can say, is "Aloha from Hawaii Deluxe Edition". We had a review about it in our Turkish version last year.
At last we can have "Elvis by the Presleys" DVD which we mentioned two months ago and we think Elvis fans would like it because it contains some never before seen footage and pictures of the King. Another one is called "He Touched Me" and it is all about the gospel recordings of Elvis. Some interviews made with his back vocalist can be heard as well.
The DVD called "The Early Years" gives you the opportunity to view some of Elvis' first TV performances. The parody excerpt from Steve Allen Show might be interesting for those who did not see it before... The last one is "Elvis in Germany". The footage is almost the same as "The Missing Years Set" and there is no song performed by Elvis, but someone else...We bought them in Istanbul and must say the prices are higher than abroad.

(1 September 2005)
---------------------------------------------------------------------------------------------------
Two UK #1 Singles
"Crying In The Chapel" and "The Wonder Of You", two of the 18 singles which were #1 in England and re-released by BMG, are seen in Turkey. They are with their original sleeve pictures, but released in CD format, as you know. With one bonus song, there are three tracks on each:

1. Crying In The Chapel
2. I Believe In The Man In The Sky
3. Milky White Way

1. The Wonder Of You
2. Mama Liked The Roses
3. Let It Be Me

In 1965, when the Beatles were on the top of their popularity, "Crying In The Chapel" became #1 on English charts. Live recording of "The Wonder Of You" was another #1 in England in 1970.



(24 July 2005)